CUSTOMER SERVICE
NEED HELP? CONTACT US AS YOU PREFER!
CUSTOMER SERVICE
Your request willl be managed by an Assistant ready to help on your request as soon as possible. Take a loo on our FAQ section, maybe you could find it rally helpful.
WHATSAPP LIVE CHAT
Live Chat Whatsapp with a Personal Assistante whit high problme solving skills on payments and orders. Answer time could depend on traffic intensity.
FAST LINE ASSISTANCE
Create an Account and try Fast Line to recveive a feedback within 1 hour from your request. The service is active from 11:00 to 18:00 available for all Registered Friends.

La tua risposta potrebbe aspettarti tra le Domande Frequenti che aggiorniamo periodicamente.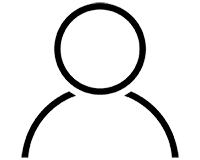 Real-Time order tracking, Fast Line Chat, Early Access on Exclusive Selection in limited period.